Thermcor supports and maintains a reciprocal relationship with SEK Solutions.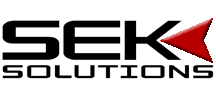 SEK is an industry leader in both the government and military sectors. We provide our clients with the equipment and the know-how to achieve mission operational readiness. SEK is dedicated to providing the best-in-class customer service and pricing for equipment and services. At SEK we deliver rapid response and efficiency through our contracting vehicles while adhering to the highest ethical standards and statutory regulations.
To learn more about SEK click here
---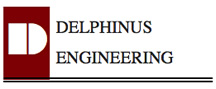 Delphinus Engineering, Inc. (Delphinus) has managed programs for numerous U.S. Navy agencies as a prime contractor for over 15 years. We provide bow-to-stern capabilities and services for a full spectrum of requirements including: engineering services for in-service and "one-of-a-kind" prototype systems; technology insertion support using NDI/COTS applications; technicians and tradesmen for shop fabrication and shipboard installations; integrated logistics support; material procurement and staging support; and surveys and assessments. Our employees possess superior capabilities and knowledge. We excel in the fields of cyber operations, naval engineering, technical documentation solutions, integrated logistics support, and ship maintenance and modernization initiatives that span the life cycle of ships and submarines. Supported by a strong project management model, Delphinus consistently delivers quality services and products on time and budget.
To learn more about Delphinus Engineering click here